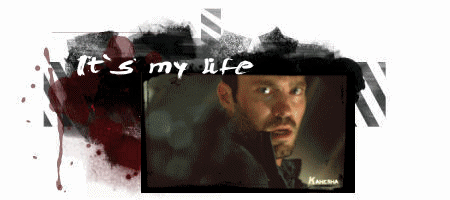 Vidder:
kahesha (kj_svala)
Program Used:
Corel Videostudio ProX3
Title:
"It`s My Life" (acoustic) by Bon Jovi
Lenght:
3.49 min.
File:
29+MB WMV
Character:
Derek Reese
Category:
drama, character, angst
WARNING: Blood & major character death
SPOILER: ALL of TSCC, season 1-2
Vid Notes:
It`s now or never, I aint`gonna live forever, I just wanna live while I`m alive
Derek`s been trapped between worlds, his past, the future, and the now. Ever since the bombs dropped he`s been living a violent life, until the end.
the download/streaming link, and more info, can be found here:
@Kahesha`s_vids